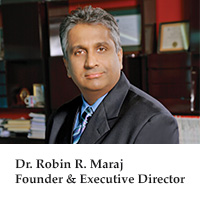 A Chinese proverb states, "If you want 1 year of prosperity, grow grain. If you want 10 years of prosperity, grow trees. If you want 100 years of prosperity, grow people."
… And for over thirty years, growing people is what SBCS Global Learning Institute has done.  Since first opening our doors in 1987, we have become one the region's leading institutes for teaching and learning in higher education. Well over 70,000 learners have become part of the SBCS community (academic qualifications and corporate courses), that has resulted in lifelong friendships and transformational experiences.
A Gateway to Global Higher Education
Over the years, we have sought, built and maintained relationships with some of the world's renowned universities and professional associations.  In effect, SBCS is a gateway to global higher education. Each of our campus sites has ties with multiple institutions, regardless of the academic disciplines being offered there.  What that has done, and continues to do is expose you, our students, to a teaching and learning ecosystem that blends best practice learned from a global community of academia.
Unlocking the Human Potential
More than the quantity and strength of our academic partnerships, we have built an impressive reputation for attracting and exposing our students to leading professionals in industry, who effectively bring their expertise to bear on the academic content we deliver. Matched with the dynamism of our learning environment, what that has done is help us craft a professional who can think critically, creatively and ethically; communicate persuasively; and be a team player and problem solver in whatever sphere they operate – at work, at home and in the classroom. Over our 30-year history our students have routinely achieved World Prizes and global recognition for their efforts at their study; a tradition we look forward to continuing through our current cohorts, as we step into (and beyond) our 31st year.
Advancing Careers … Changing Lives
In thirty years of delivering globally recognized and industry-relevant programmes in higher education, we can boast of alumni in prominent positions in various occupational spheres. From Academia to Information Technology, to Engineering, to Law, to Banking and Finance, to Economics and Project Management – our graduates have leveraged on the qualifications achieved and experiences had with us to gain establishment and advancement in their professional careers of choice.  You need to look only as far as the alumni profiles on our website, the lecturer of your next class, or even your colleague in studies with you to hear of the potential that awaits you once you engage appropriately with your academic pursuits with us.
A Great Place to Learn
The investment in our physical plant has been one of the hallmarks of our existence to date. The uniqueness of the design of our campuses, the colour schemes employed in our classrooms – all geared towards encasing our students in a mentally and intellectually stimulating learning environment. More than that, our academic, relaxation and refectory facilities have been constantly maintained and upgraded to ensure they remain relevant to our students' needs regardless of how long you stay with us. For over thirty years we have commissioned computer labs, engineering labs, recreation rooms, dedicated study rooms, graphics and media facilities, and online library and academic support resources – all this, and more to come as we stay abreast of the progressive teaching and learning philosophies and technologies in education.  
Global Learning Institute
Continued development of pedagogy and e-learning strategies has transformed and extended the reach of SBCS in higher education. Our global learning now has an added dimension; export. SBCS has now touched more than 90 territories through our online offerings, in both academic qualifications and professional development courses – and we won't stop there! Now, not just do we bring the world to our local students, as we've done for the past thirty years, we are extending the SBCS experience to the international market.  Regardless of where life takes you across the globe, SBCS will be there to help in your growth and development.
Of note though, we have grown and will continue to develop the cornerstone that is our students. The voice of our students has been and remains the key driver of all our activities. We hold ourselves accountable to them by ensuring that our qualifications are in compliance with governing rules and regulations; that the service we deliver is continuously reviewed and continually improves; and that all concerns raised are appropriately and effectively addressed towards shaping a truly transformative experience at our campuses.
---
Our Vision:
To be the region's premier tertiary teaching and learning institute for globally recognized and industry-relevant education and training.
Our Mission:
To deliver industry-relevant tertiary education and training, using a learner-centric approach, with staff, facilities, and courseware of the highest quality, in the transformation of our human resource into the region's most valuable natural resource.
Our Primary Objective:
To transform our students into innovative, ethical and creative lifelong learners, with a drive for excellence, and a passion for challenges, matched only by an overarching desire to enrich their communities.
Our Corporate Mantra:
At SBCS, we have but one overarching goal, which is to deliver an excellent service to our students;
At a profit, if we can,
At a loss, if we must,
But always excellence!
---
The great Greek Philosopher Socrates once observed: "An unexamined life is not worth living." This principle applies to individuals and organisations alike and it has been our North Star from our inception. We have reflected on our successes as a Higher Education Institution in an increasingly competitive sector, but we remain mindful of the areas in which we must improve if we are to continue delivering excellence in education. We take none of our students for granted as we have faith in their untold potential. We aim to produce students who are poised to take on any challenge in any corner of the world. At SBCS we are about preparing our students to lead successful lives in the 21st Century!
We believe when we offer our students an excellent service in an environment that is learner-centric in every detail we play a pivotal role in nation-building. We help enrich the lives of thousands of graduates who in turn will influence thousands more leading to the advancement of communities and the nation evolving into a place of which we are all proud.