Programme Brief
The Fiber Optics Installer course is ideally suited for IT personnel, engineers, and technicians wishing to learn about basic fiber optic practices, implementation and applications.This course will provide learners with the ability to design and install fiber optic systems either in residential or commercial buildings.
Learning outcomes include:
Understanding the basic principles associated with a fiber optic network.
Understanding how to choose appropriate materials and how it affects fiber systems.
Identifying and sizing the basic components which comprise any fiber network.
Completing a fiber circuit with all components.
The duration of this course is 45 contact hours.
---
Why study Fiber Optics at SBCS?
Instructors are certified, highly skilled and experienced practitioners who bring their knowledge and work experience to the classroom
Course is career oriented. The curriculum was developed to meet the needs of the current marketplace
Course is over 80% practical, hands-on training. Emphasis is placed on practical training and the application of the knowledge taught
Modern, fully equipped labs. You learn using the same equipment you will encounter in the field
Convenient class schedules. Classes are offered on a part-time basis, which allows working individuals to balance their work and educational needs.
Professional Recognition. This course prepares learners to become a Certified Fiber Optics Installer (C.F.O.I.) from the ETA. SBCS is a registered center for the ETA (C.F.O.I. ) examinations. 
---
Our Labs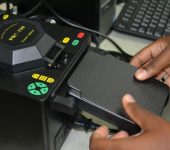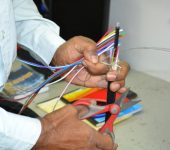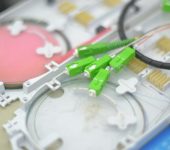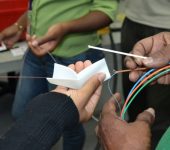 ---
Our Campus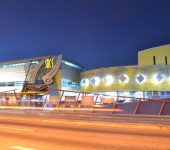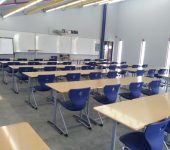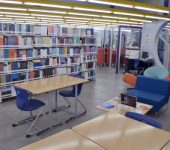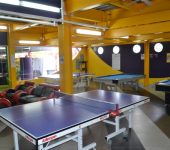 ---
SCHEDULE & FEES
Champs Fleurs

| | | | | |
| --- | --- | --- | --- | --- |
| Start Date | End Date | Days | Time | Cost |
| 09-April-18 | 28-May-18 | M/W | 5:30pm - 8:30pm | $7,100 |
| 03-Sep-18 | 24-Oct-18 | M/W | 5:30pm - 8:30pm | $7,100 |
Please note: All information provided is subject to change without prior notice.
---
What's Next?
---